The Michigan Center for Civic Education is guided by a committed Board of Directors that meets at least quarterly with committee meetings in between full board meetings. In 2007 the MCCE Board adopted a strategic plan (PDF, 204 KB).
Board Of Directors
Executive Committee
Barbara Gazda, President – Hartland Public Schools
Regan Gibson – Vice President – Varnum, LLC
Hillary Baker, Secretary – Allegan Public Schools
Eric-John Szczepaniak, Treasurer – Law Student, University of Toledo
First elected at 18, Eric-John was the youngest elected school board trustee.  Secretary of State Benson appointed Eric-John to the Collegiate Student Advisory Task Force to advise the Secretary and State of Michigan about improving youth civic engagement and education. Eric-John was also named a "35 Under 35" by the Young Elected Officials Network honoring the best and brightest in progressive leadership.
Trustees
Petra Alsoofy – Petra Alsoofy, Vice President – Institute for Social Policy and Understanding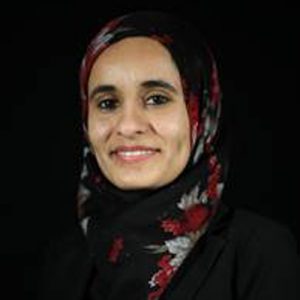 She holds a BA in Political Science with focus on Middle Eastern History and American History from Grand Valley State University. Petra is currently the Outreach & Partnerships Manager at the Institute for Social Policy and Understanding (ISPU), an organization that provides objective research and education about American Muslims to support well-informed dialogue and decision-making.
Petra works with scholars, community and religious leaders as well as policymakers. Before ISPU, Petra spent five years at the Arab American National Museum educating the public, students, educators, policymakers and professionals on Arab Americans history, culture and contributions. She developed and delivered cultural competency training for law enforcement, health care providers, teachers, and business professionals. She was the Museum's Smithsonian liaison. Petra is a Detroit Equity Action Lab (DEAL) Racial Equity Fellow and an alum of New Detroit's Multicultural Leadership Series.
She is also serving as the Vice-president of the Board of Directors at the Michigan Center for Civic Education, and a Member of the American Association for State and Local History Religious History Committee. Petra has been active in interfaith work, leadership, and public education for more than 15 years.
Ernscie Augustin – Augustin Law Offices
Nancy Becker Bennett – Michigan State Police
Darin Day – State Bar of Michigan
Dr. Kimberly Jones – Washtenaw Community College
Melissa Kiesewetter
–
Michigan Dept. of Civil Rights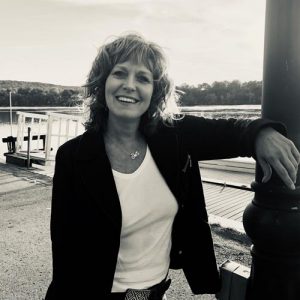 Melissa Kiesewetter is the Tribal Liaison/Native American Specialist and a Civil Rights Specialist with the Michigan Department of Civil Rights (MDCR).Prior to joining MDCR in 2010, Melissa was the Education Director for the Little Traverse Bay Bands of Odawa Indians. Her professional experience has focused primarily on educational administration, student development, community outreach, advocacy and working with at-risk, under-represented and marginalized populations.Melissa received her Bachelor's degree in English from Illinois State University and her Master's Degree in Student Affairs Administration from Michigan State University. She has worked at several higher education institutions, including Illinois State University and Albion College.As the Tribal Liaison/Native American Specialist, Melissa administers the Michigan Indian Tuition Waiver program, serves as the Tribal Liaison for the department nurturing relationships with Michigan's twelve federally recognized tribes and as the liaison to the Michigan Department of Education, assists the department with various education related projects, and is also a partner in the implementation of the department's diversity, inclusion and equity efforts. Melissa also serves as a board member with the Native American Heritage Fund and as a member of the Michigan College Access Network Alliance.
Scott Koenig – Michigan Department of Education
Marsha A. Lewis – Detroit Public Schools Community District
Dr. Jane Lo – Michigan State University
Rep. Gregory Markkanen – State Representative from Michigan's 110th District
Sarah Reinhardt – Michigan Department of State 
Monica Nuckolls
–
WMU-Cooley Law School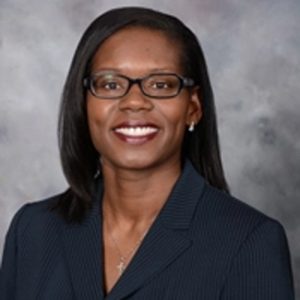 Monica Nuckolls is a law professor at Western Michigan University Thomas M. Cooley Law School, where she serves as the chair of the Torts Department. Prior to joining the faculty at WMU Cooley Law School, Monica worked as a commercial litigator in the Detroit area.During her time in private practice, Monica handled various complex commercial litigation matters including product liability, labor and employment, breach of contract, property, environmental, asbestos, and business tort disputes. She is an active member of the State Bar of Michigan and is listed in Who's Who in Law Academia.Monica is a member of the
Michigan Center for Civic Education
board of directors because she is deeply committed to its mission and the expansion of law-related education in Michigan. She has co-authored several books aimed toward teaching young people about the law and promoting responsible citizenship. In addition, she helped create an anti-bullying program geared toward teaching young people about the legal, social, and psychological effects of this type of destructive behavior. Monica is a past recipient of the State Bar of Michigan's Champion of Justice Award and the NAACP (Saginaw Branch) Community Service Award.
STAFF
Lydia Mitchell, Programs and Outreach Specialist
Ellen Zwarensteyn, Executive Director