Welcome! Thank you for joining us for the inaugural season of Community Conversations. 
The  purpose of Community Conversations serves to bridge the K-12 education communities and the greater civic, governmental, and law related education communities. For the inaugural season, each month will be rooted in its related awareness month. From here, moderators and panelists will share their compelling stories, research, and more.   It is the personal + professional stories that provide pathways for all of us to see ourselves as part of these communities and/or informed members of our community in order to achieve greater civic and community possibilities. 
While each month provides a theme, we know these issues transcend any given month. Rather, they serve as a call for greater inclusion, greater appreciation, and acknowledgment of the contributions and possibilities for an inclusive democracy.
Community Conversations is open to all and will provide space to open dialogue, share stories, and explore pathways for greater understanding of civic possibilities. Along the way, stories of resilience, joy, resistance, and persistence will help formulate our own civic and legal futures.
Thank you to the generosity of Warner Norcross + Judd.  This legal firm has helped to underwrite this inaugural speaker series.
Thank you for supporting greater understanding through dialogue, diversity, and inclusion.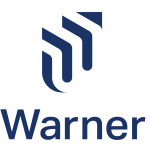 How do I join? Please use the link to register. All Zoom information will be forwarded upon registration. Thank you for joining us!
Spotlight Month – April 28, 2021 – Arab American Histories and Awareness
April 28, 2021
Arab American Histories and Awareness
Panelists:
Matthew Stiffler, Researcher at the Arab American National Museum
Moderator: Petra Alsoofy, Outreach and Partnerships Manager at the Institute of Social Policy and Understanding
Upcoming Speaker Series Themes and Dates
May 26 – Asian American Pacific Islander Histories
June 30 – Ability & Accessibility Awareness
July 28 – Independence Day and Freedom Themes
August 25 – Voting & Voter Outreach
September 29 – Latinx Histories
October 27 – LGBTQIA Histories
November 24 – Native American & Indigenous Histories
December 15 – International Relations & Universal Human Rights
Missed a Session? No problem - watch the series here!